Monk's "Skippy" - The Etude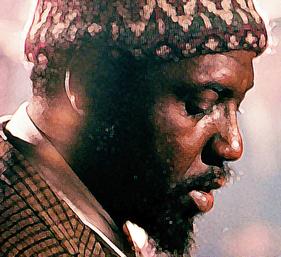 Based on a
previous post
, which included a breakdown of Thelonious Monk's challenging original, "
Skippy
", I finally got around to putting together a one chorus, 32 bar
"solo style" etude
, as a means to decipher ways to navigate the changes of this roller coaster ride of a tune.
Monk's only recording of "Skippy" was from the 1952 Blue Note session that was released as part of "
The Genius of Modern Music, Vol. 2
", and which included an alternate take of the tune, as well.
As I've mentioned elsewhere, composing an etude for oneself can be extremely beneficial, in that it slows down the improvisational process and allows one to better see, hear and comprehend certain melodic and harmonic connections and how they tend to resolve - or not.
It's kind of like transcribing your own mind.