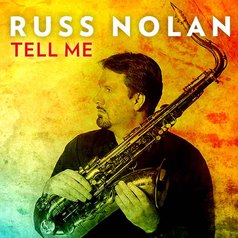 Learn more from CD Universe
Friend and fellow tenorman, Chicago native and long time NYC resident, Russ Nolan features a very concise and insightful look into some of the processes that go into both jazz composition and improvisation, as well as highlighting similarities of both.
Russ refers to
composition as "improvisation out of time" and improvisation as "composition in real time". Being an accomplished composer as well as a world class improviser, he knows well of which he speaks.
Check out his 3 part post, and learn more about Russ.