Shortbook™ of the Month: Changing 'Trane's - The Cycle of Descending Major 3rds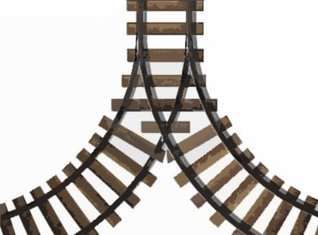 If you are reading this, it probably means that you are, to some degree, already familiar with the short harmonic progression that has come to be known alternately as "Coltrane Changes" or "Giant Steps Changes".

Among self proclaimed theory nerds (such as yours truly), it's also known by its more accurate description, namely "The Cycle of Descending Major Thirds", which is in fact, exactly what it claims to be.

Made famous by legendary saxophonist and innovator John Coltrane, he crafted the cycle into a number of his own well known compositions, which were all recorded between March, 1959 and late October, 1960 on the Atlantic label. One of the earliest and most influential among them being, of course, "Giant Steps".

While the cycle's harmonic movement, often described as being "up a minor third, down a fifth" accurately reflects the bass movement, a much truer and more defined harmonic description of Coltrane's cycle is that it divides the octave into three equal parts, or key centers (e.g. C – Ab – E) resulting in Maj 3rds, with each succeeding Major tonic chord being preceded by it's dominant, hence "The Cycle of Descending Major Thirds".

C (or D min) – Eb7 / Ab B7 / E G7 / (C) /

ii: D min7 / V7: G7 / I: C /C /

This "3 in one" approach was originally conceived by Coltrane as a harmonic substitution for the more mundane ii – V7 – I cadence (above), and of which he was quoted as saying would "take me out of the ordinary path".

Evidence of this usage of the cycle can be found on several of his originals, based on standards, all employing the cycle as part of the tune itself:

"Satellite" ("How High the Moon"), "26-2" ("Confirmation"), "Countdown" ("Tune Up"), "Fifth House" (over a pedal bass, "What is This Thing Called Love"), as well as reharmonizations of "Body & Soul" and "But Not For Me".

'Trane's fascination and experimentation with this aspect of "his changes" was short lived, however, and confined to the to the roughly 18 month time period mentioned previously. Instead, his use of permutations from this, and other harmonic cycles and devices, continued over the more static modal and atonal harmonies which became the foundation of his music moving forward, until his passing in 1967.



"Coltrane Changes" continues to be required practice for any improviser, aspiring and accomplished alike. Having a grip on the "Cycle of Descending Major Thirds" means one more tool of many in the contemporary improviser's arsenal.

The exercises contained in this pdf book are presented in 12 keys as four bar sequences; the first three bars being the full descending cycle, resolving to the tonic chord in the fourth bar for two beats followed by the V7, which then resolves back to the tonic in the first bar of the same or next line.

They are organized, per key, according to the starting notes of the first Major chord (3rd, Root, 5th
& 6th), as well as a page devoted to negotiating the Cycle with a single Augmented Scale.

Special attention was given to the playability, musicality and especially the connectivity between the changes, resulting in smooth resolutions and playable lines and sequences. Part of this is due to the avoidance, for the most part, of using straight-up, 1235 digital patterns on the dominant chord (e.g. D-E-F#-A for D7, resolving to G Maj), as has been commonly done in several books on the subject to date. Instead, C-D-E-F# or C-E-F#-B might be employed in that instance, for example, as both contain the all important tritone.

The Table of Contents contains interactive links, so that clicking a page name or number will take you to that page. Likewise clicking on that pages title header will take you back to the TOC.

All pages are fully printable, meaning you can print a single page to work on, or the whole book. It's up to you.

The material here was not transcribed directly from any one particular source. Rather, it's a result of
years of listening, practicing and assimilation.

I sincerely hope you get the same enjoyment and benefit from it as I have, and continue to do so.



Check out is SSL safe and secure through my E-Junkie store and PayPal.
B. Stern