Shortbook™ of the Month: "The Book of Altered"
Altering your Melodic Minor consciousness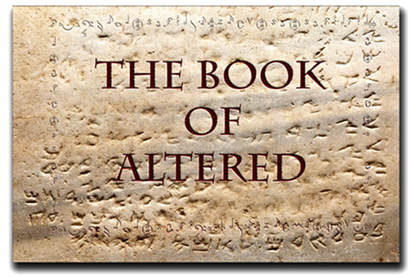 So what is it? The Altered Scale or Melodic Minor? As this debate has raged on for what seems like millennia (no - not Trump's wife), I'm here, as the self appointed final arbiter on the subject (hah!), in order to help set the record straight.

So - as the late great Eddie Harris once said - "Listen Here"!

Since we'd all probably agree that the so called "Altered Scale" (aka "Altered Dominant Scale", "Diminished / Whole Tone Scale", "Pomeroy Scale", and Locrian b4, et al) is derived from the Seventh Mode of Melodic Minor - which is itself derived from the Major Scale matrix - we've pretty much answered our own question.