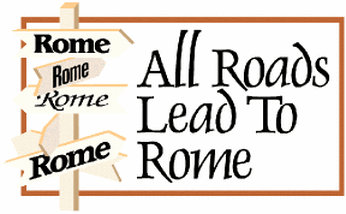 The 1-2-5 Pattern (027 Trichord) intrigue continues with this single unit exercise (one 3-note unit per chord, including inversions) over the Cycle of Descending Major Thirds (aka "Coltrane Changes").
The small numbers over the first line indicate (see graphic or download):
The pattern numbers (ie. 1-2-5 = C-D-G).

When necessary, in parentheses, the scale/chord degree relative to the chord symbol above it (ie. 1(9) 2(3) 5(13) in relation to Eb7 = F-G-C ).

Small letters next to a number indicate a pattern inversion and a deviation from the six basic 1-2-5 pattern shapes. An "a" means ascending or "above". A "b" means descending, or "below".
As I mentioned before, 1-2-5s are a great way to create lines intervalically.
But yet, another road to Rome.
B. Stern