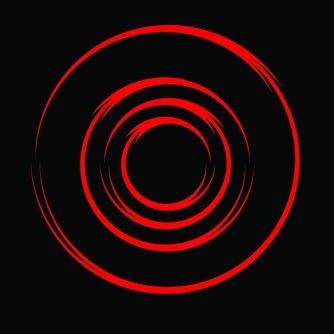 Here's another Pentatonic b6 (Melodic Minor derivative) exercise, applied over a minor ii-V7-i, using a different MM scale, and therefore Penta b6, for each chord.

The basic pattern is a descending retrograde pentatonic b6 , in diatonic (to the pentatonic) thirds, with a simple scheme of:

Step Up / Skip Down - Step Up - Skip Down - Step Up - Skip Down - Step Up/

with the first 2 eighth notes of each Penta functioning as a pick up and anticipating the chord on beat one of the following measure.

Each pentatonic begins on the note closest to that of the first penta, which starts off the line.

Therefore, at least five of these lines (one for each pentatonic note position) can be generated from this pattern and it's interval scheme. It will work with Penta b3 (it's ii mode: aka, In-Sen scale) and b2, or for that matter, any 5 note scale of your choosing.

As I mentioned in my last post, I really like the sound of the Penta b6, due to it's open, augmented quality, so, if you haven't noticed, it's been sitting on my front burner as of late.

Cool! Heat 'em up!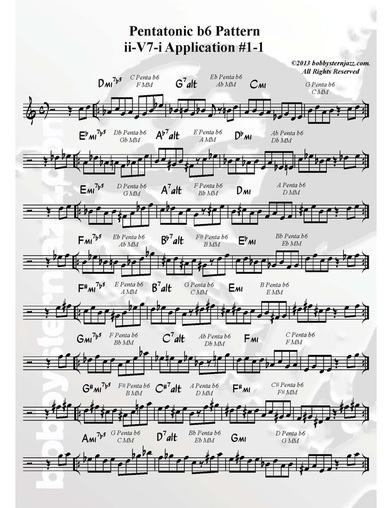 B. Stern