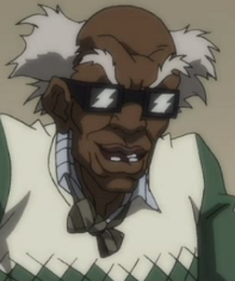 I recently received a comment on one of my posts from last summer entitled "
Sonny Stitt - "How Many Keys on the Saxophone?" from a seemingly well informed gentleman by the name of Leo Cluesmann.

In my post, I detailed the experience of my encounter in 1980 with the jazz legend, saxophonist Sonny Stitt, believing, correctly as I found out, that many people who are still around had their own Stitt stories.

It is obvious, using Mr. Cluesmann's comment as an example, that even more than thirty years after his death, Stitt still elicits some strong emotions from some folks.

I'll include Leo's comment here in full; for which I wish to thank him.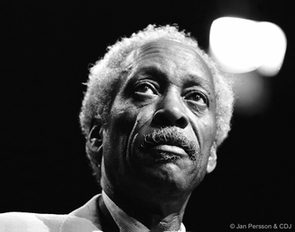 "Sonny Stitt was a good player, but also an embittered drunken bully who enjoyed intimidating anybody he could. Also, delusional and prone to lying about his importance in the pantheon of true greats. He claimed he came up with his shit independently of Parker.

Yeah, right . . . .

He was a lick machine and nowhere near true genius a'la Charlie Parker. One *chorus* of Bird eclipsed all the solos Stitt played during his entire career . Sonny Rollins was a stone-cold beast and at 26 yrs old wiped the floor with old jealous Sonny Stitt. Gene Ammons swallowed Stitts jive-ass cliched' playing with one note and it made Stitt mad when crowds would cheer Jug, on after Stitt's predictable BS .

Stitt tried to shake Jackie McLean up, too but JMac n Sonny were way to hip for Stitt's shit. and they ended up being way more prolific than old drunk-ass Stitt.

Real talk. Stitt was a jealous-hearted chump coasting along on cheap booze and reliving his glory days by muscling starry-eyed kids on obscure bandstands. Coltrane was eons past Stitt . Johnny Griffin ate Stitt's lunch many a time. Stitt was a cornball.

He had nothing but predictable clichéed phrases at his disposal. Never took a chance on the stand. Just phoned it in and traded on his 'NAME'.

Stitt couldn't hang with Max and Clifford, and lasted 10 seconds with Miles after Trane split . The man was not a team player, just a jaded showboater who had no desire to move past his watered down lines. Even Stanley the Steamer steamrolled him on that session with Diz.

And he stills owes the union dues money!

Respectfully,
Leo Cluesmann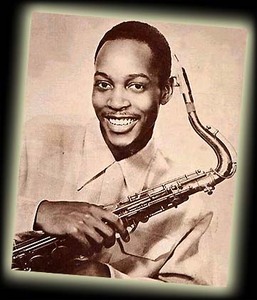 Damn, that's kinda hard, Leo.

You mean he checked out owing his 802 dues?

Dig him up and hang him!

Let me respond by saying this:

Sonny Stitt, in his absolute prime, which I guess was roughly late 1940s - mid 1950s, was a great saxophone player, on alto, tenor and baritone. Technically, he was flawless: the "Brecker" of his day. Dizzy himself alluded to as much.

Did he develop his ideas and style independently of Charlie Parker as he claims?

Who really knows for sure. Who cares?

Did Babe Ruth really call his shot in '32?

Whether he did or not, Stitt was the first, the best and the most well known out of the long line of Bird alto sound-a-likes that followed. In those early days of bebop, just about everybody was following Bird's lead, regardless of their instrument. It was called Bebop.

On tenor, Stitt re-synthesized Bird and Lester Young into a unique and influential style. For a few years, until the other Sonny (i.e., Rollins) took over, Stitt was top dawg on that instrument, surpassing Dexter Gordon at that point. Early Coltrane abounds with Sonny Stitt references.

Charlie Parker was a force of nature, pure energy, one in many, many millions and a generational spirit. Was Sonny Stitt a Charlie Parker?

Of course not.

Was anybody?

The fact that Stitt's influences as a stylistic innovator on tenor were eclipsed within a few short years, first by Rollins, then 'Trane, plus a host of others, not to mention the next generation of the 1960's (Joe Henderson, Wayne Shorter, even a re-invented Dexter), had` as much to do with actual changes in the music itself. Change it did, and quickly.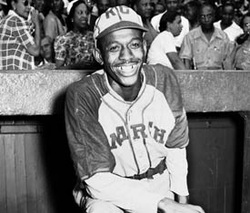 It amazes me when I think about the development in the music called "jazz" from Louis Armstrong in the mid 1920s until, say, the mid 1960s with Coltrane's "Ascension". Man, that's a span of just 40 years! It's incredible when you think about it; even more so when you compare it to the next 50 years, up to the present. Other than electronic instruments, fusion, and odd meters, I dunno; there hasn't been much real innovation in the music. Why that is, is open to a whole other discussion.
My point here is that Sonny Stitt, who was leading the league in home runs, suddenly saw a whole new crop of upstarts race right past him. It reminds me of the famous Satchel Paige quote, "Don't look back. Something might be gaining on you." Gain it did.
Sometimes I wonder what Bird would have sounded like if had he not checked out age 35. Or John Coltrane, dead at age 40. What would they have gotten into musically, had they lived an "average" life span, whatever that is.
Compared to them, Stitt lived to the "ripe" young age of 58, working and traveling constantly. I think that his being known as the "Lone Wolf" had as much to do with his innate personality, who he really was, than his policy of being booked as a soloist to perform with local rhythm sections around the world.
Ahh, ........... his personality, you say!
Sonny Stitt was known to be very competitive and and could be quite irascible at times, "an ornery ol' scudder" as Festus from "Gunsmoke" would say. The booze obviously didn't help, especially as he got older. I'm not qualified to psychoanalyze the dude, but all the traveling, boozing, societal pressures and whatever else was ailing him eventually took it's toll, as it would most anyone.
If alcoholism is a disease, then I guess Sonny Stitt could be considered a sick man.
Was he a team player?
Probably not.
Was he politically savvy and good at kissing butts?
Doubt it.
Did he live off of his reputation?
It's conceivable that he probably "phoned it in" at times, as Leo put it. It's hard to be inspired all the time, especially working with various quality rhythm sections as he did.
Why was he so bitter? I dunno, probably a whole lot of reasons, real and imagined. I always thought, though, that he was actually more "bittersweet"!
Was he the
Stinkmeaner
of the saxophone?
Who?
Stinkmeaner, maaaan!! Col. H. Stinkmeaner!!
I dunno. Stinkmeaner ain't got no teefusses!

What!?

Teeth, man! Teeth!
Check the video below and judge for yourself.
R.I.P. Edward Boatner, Jr. "Sonny" Stitt "Stinkmeaner".

Despite your apparently deserved reputation as an ornery buzzard, you've nevertheless been a musical inspiration to many of us, and I, for one, ain't mad atchya!!
Beware!!
Gratuitous use of the "N" word, the "B" word, the "XYZ" and the "LMNOP" word!
You have been 4warned!

B. Stern