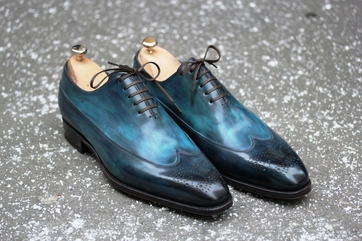 Hey everybody, I'm back!
Did ya miss me?!

I know, I know!

I've been doing some shopping, and I picked up this badass pair of kicks which I'll be sportin' whilst I shed these "Slick Licks That Stick!"

(OK, so they're not really my shoes!)

This X-Centric Gonzatonic b2 exercise download, based on Shape #5 from tenor master Jerry Bergonzi's great book, Vol. 2 - Pentatonics (Advance Music), is the inverted form of an exercise contained in an earlier post, and the explanations can be found there.

Keep 'em spit shined & polished and they'll carry you far!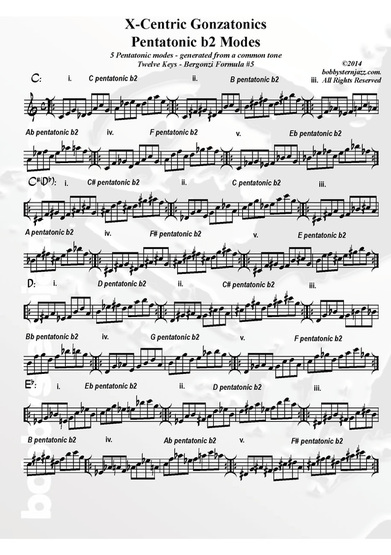 B. Stern