Bach to Basics - BeBoppin'
the 6th / Diminished Scale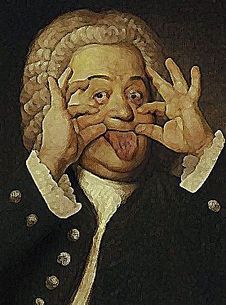 For those who are familiar with the so called "Bebop Scale" this may not come as a revelation; but then again - it still just might.

For the uninitiated, a basic Bebop Scale is a Major scale with an added passing tone between the 5th and 6th scale degrees (Ab in C Maj.). The reason for this added half step is so that when the scale is played in eighth or sixteenth notes in either direction over a Major tonality, the Maj chord tones (scale steps 1-3-5 & 6) will fall on down beats. As such, the scale can originate on any of the chord tones with the same effect.

There is also the Dominant Bebop Scale, used over unaltered dominant 7th chords which inserts a passing tone between scale steps 7 & 8 of the Mixolydian mode (steps 4 & 5 of the Major Scale).

Also on the Bebop Scale hit parade is the Dorian Bebop Scale (3 & 4), as well as the Aeolian (Natural Minor) Bebop Scale (7 & 8). Unsurprisingly, all three are modes (V, ii & vi respectively) of the Major version, and while I wanted to point them out, they're not really relevant to this particular discussion; so... (see above picture).

Flatting the 3rd (as was done here in the

downloadable pdf

example), results in a minor version of the Bebop Scale, which can be viewed as either Melodic Minor with an added b6th, or Harmonic Minor with an added natural 6th

.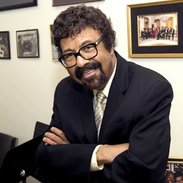 In each case, we're dealing with an octatonic scale.
The term "Bebop Scale" was first introduced by trombonist, cellist, composer and Jazz Education pioneer, the late

David Baker

, in the 1970's. I first became aware of it through Baker's three volume series of books titled "
The Bebop Era
" (still in print). There were several pages at the beginning of each volume presented in the key of C only, with the heading of
"Daily Exercises: Major Scales with Added Notes"
, consisting of scalar exercises pertaining to not only the chromatic passing tones between Maj scale steps 5 & 6 and 4 & 5, but also 1 & 2 ,2 & 3 and 6 & 7.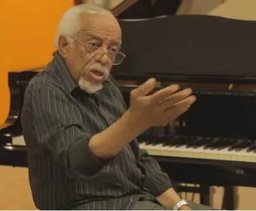 Back in b.c. (before computers) these were probably the first cases in which this type of information was made available in any kind of book form and accessible to the general public. Up until that point, I guess, you had to have a private teacher or fellow musician who knew this stuff, or you figured it out for yourself by transcribing solos from vinyl.
Fast forward ahead to the here & now - with the advent of the internet, YouTube vids and unlimited info pertaining to virtually any subject imaginable - enter legendary pianist and preeminent Bopologist,
Barry Harris
, demonstrating "the
6th Diminished Scale
" system and even half jokingly calling it "his scale".
Not being a pianist, and not immediately relating fully to Mr. Harris' piano-centric approach, I at first just thought "bebop scale", until I came across guitarist (and Harris disciple) Roni Ben-Hur's video (below).
Suddenly, my "duh!" sign switched off and I realized that the so called "passing tone" between scale steps 5 & 6 was not just a passing tone, but actually part of an eight note harmonic system, which in turn formed a
diminished seventh chord
from it's
2nd
,
4th
,
b6th
&
8th
degrees, as well as a
Maj6
chord and its inversions on scale degrees
1
,
3
,
5
&
6
.
By alternating inversions of Maj6 (or min6) chords with diminished 7th chords built on alternate steps of this eight note scale,
a repeating I6 – V7b9 harmonic movement is created
.
As previously mentioned, flatting the 3rd creates a Minor 6th / Diminished Scale.
Below is a harmonized example of a
C Minor 6th / Diminshed Scale
, using drop 2 voicings. Note the dim7 chord on the added b6th (
Ab
).
Listen
(opens in new tab / window)
While I had been aware of this as a common arranging technique, used to give a static Major or minor chord some harmonic movement, I hadn't, as a saxophonist, considered it as a method for creating single note, arpeggiated lines with an automatic, built in V-I resolution.

So, for my own edification, I created a set of basic scalar arpeggio exercises from this concept, gradually adding permutations. I was surprised at how simple the concept was and how "right" it sounded as an "inside" diatonic melodic exercise.

The downloadable pdf presented here employs the C Minor 6th / Diminished Scale.

Why minor?

Simply because I was in a minor mood for a minor mode. Seriously tho'..., I just felt it had a bit more color, flavor, oo-poo-pa-doo, etc. - not that Major should be ignored. Once you get either one in your ear and under your fingers, it shouldn't be all that difficult to do the other – it's a matter of raising or lowering the 3rd scale degree.

Comparisons have been made between classical music from the Baroque period and Bebop.

Because the alternating min6 & dim7 chords creates an automatic sense of harmonic movement - repeating V7-i (or I) cadence (one of the fundamentals of Western music) - this is an excellent ear and warmup exercise for single line instrumentalists (and anyone else), regardless of their level.

Check it out!

---
Still got questions about the scale? Guitarist Roni Ben-Hur's video should set you straight.

---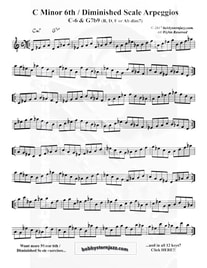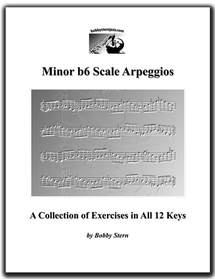 Check out is SSL safe and secure through my E-Junkie Store and PayPal.
B. Stern